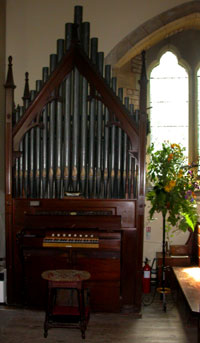 eNews
To be sure that you do not miss out on any news or events why not sign up to get important information from Storridge Church by email?
EVENTS
.
STORRIDGE LITERARY FESTIVAL 2017
Storridge church has hosted a series of successful literary events during 2012, 2013 2014 and 2015. The 2016 season of events has been very successful. We are now looking forward to the 2017 season - more details to follow soon!
The next events are:
DATES FOR YOUR DIARY
LENT TALKS: PILGRIMAGE, THEN AND NOW Tuesday evenings, all at Mathon Parish Hall at 7.30 p.m. beginning on Tuesday 7 March. These as usual are open meetings, to which anyone is welcome, with time for refreshments and discussion.

LENT TALK

Tuesday 21 March

Pilgrimage among Mountains

Matthew Bailey and Kevin Brewer explore

'Faith in High Places' through personal journeys to Everest and in the Alps

LENT TALK

Tuesday 28 March

Pilgrimage and the Celtic Tradition

The Revd. Canon Chris Pullin, Canon Chancellor

LENT TALK

Tuesday 4 April

The Pilgrim's Way: A personal pilgrimage

from Winchester to Canterbury

The Very Revd. Michael Tavinor, Dean of Hereford

LENT LUNCHES: A simple meal of soup, bread, cheese and water: an opportunity to meet people, and to contribute to this year's nominated charities - overseas, for Syrian Refugees, and at home, for the Anthony Nolan (Leukaemia) Trust. Do come and join us. Donations therefore invited, please, to cover more than the cost of the lunches.

.

Wednesday 22 March:

Badgers, Mathon, courtesy of Mrs. Janet Hickman

.

Wednesday 29 March:

Penny Cottage, Cradley, courtesy of Janita Goodwin.

.

Wednesday 5 April:

The Hurst, Bosbury Road, Cradley, courtesy of Mr. Mike Hames

Monday 10 April:

Storridge Church Annual Parish Meeting at 7.30 p.m. in the church for the election of churchwardens (by church electoral roll plus all who live in the village), PCC members & Deanery Synod members (by church electoral roll members only):